Twitter moments ARE good for seo – read below to see the proof!
Test 1: I made 14 Twitter moments for the same website
So the big question is, does it even work to use Twitter moments to create backlinks? We know that backlinks from tweets are nofollow, and the links from Twitter moments have a redirect on them. Well, let me show you the results of some tests I have made.
At the time of writing this article, I am creating an SEO training course on how to create Twitter moments. For the training, I shot a video where I demonstrated how to create these Twitter moments.
I created 14 Twitter moments the same day, for the same account, which is the highest amount of Twitter moments I have ever created for the same profile.
I gathered one of two things could happen:
The Twitter profile got banned for spam – it is after all a bit spammy to tweet so much in one day…
The organic rankings would increase significantly.
The day after I went to check the results of my test. All 14 Twitter moments were indexed, which was good. But to my negative surprise, I could see no movements what so ever in the keyword I was monitoring.
This I had not seen before at all, and I was very surprised, and I could not understand it at all. But precisely a week after, I went to check again, and now all of a sudden I could see the results.
In this particular case it seemed that Google inserted a delay in the effect of the linkbuilding, and I could see very good improvements, see screenshot below: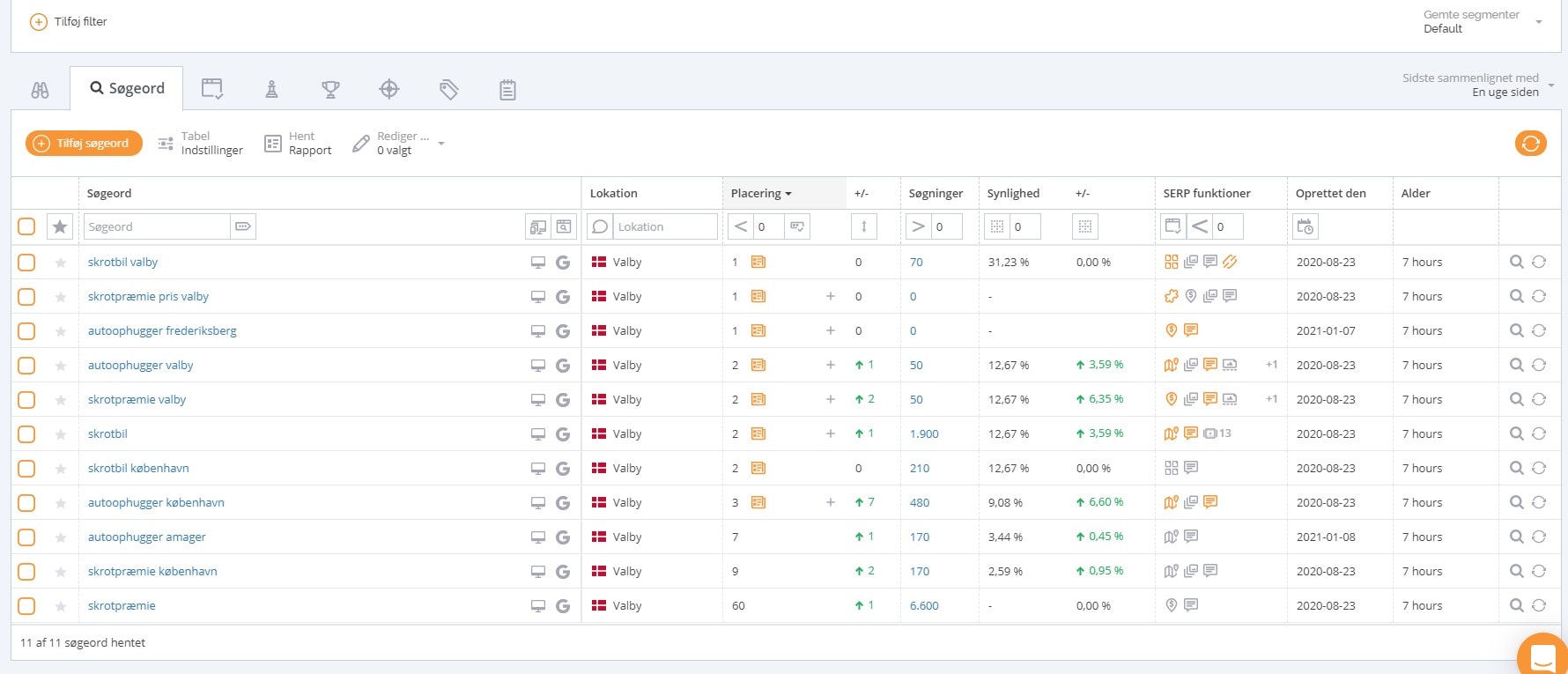 Out of 11 keywords, 7 got positive movements, and 3 of them moved up to position 2. Very good results!
Test 2: I made 1 Youtube video and 1 Twitter moment
On the 23 of February 2021, I made a very short video, where I mention my training. After it was uploaded I also made a Twitter moment mentioning the video. After about 5 minutes it was indexed, and ranking on page 1 in Google for the term "twitter moments seo".
This is not too surprising, since many videos will rank like that. But. The day after I checked again, and to my huge surprice now on page 1, BOTH the video, AND a Twitter moment was ranking. And just below Neil Patel… See screenshot below.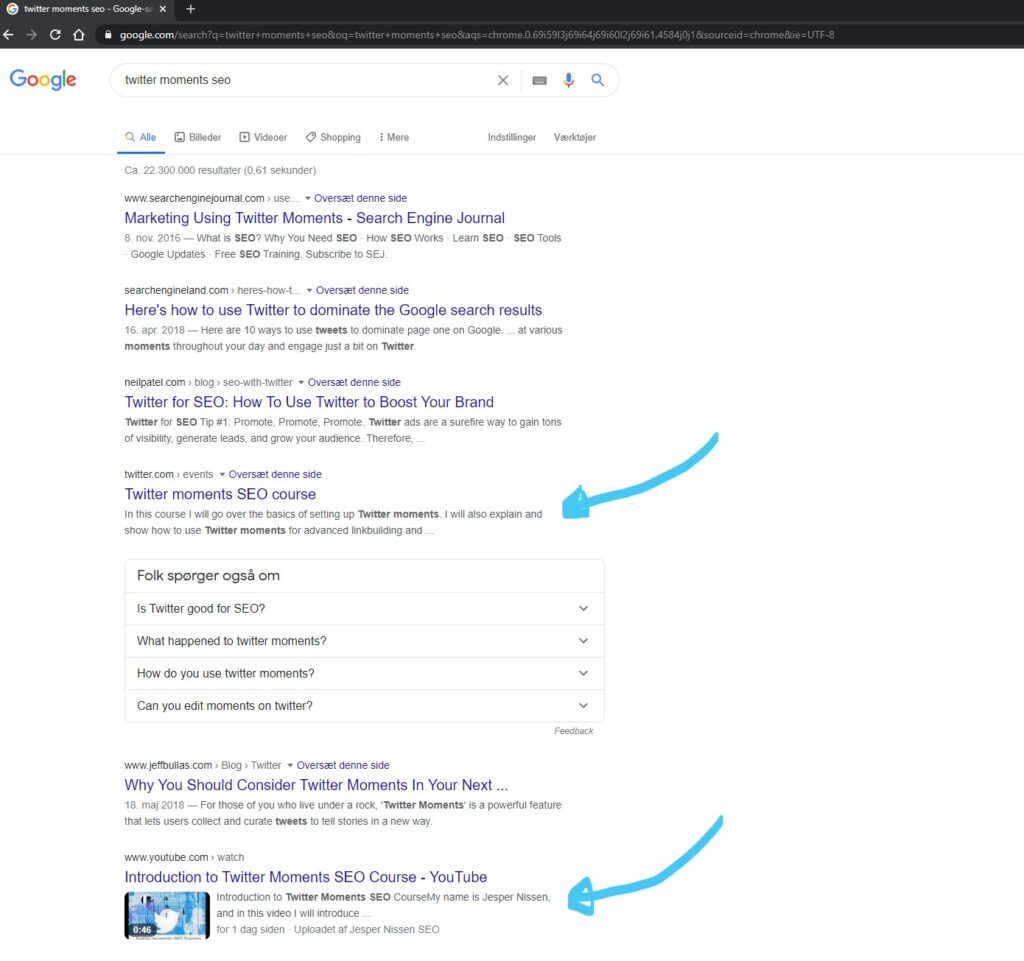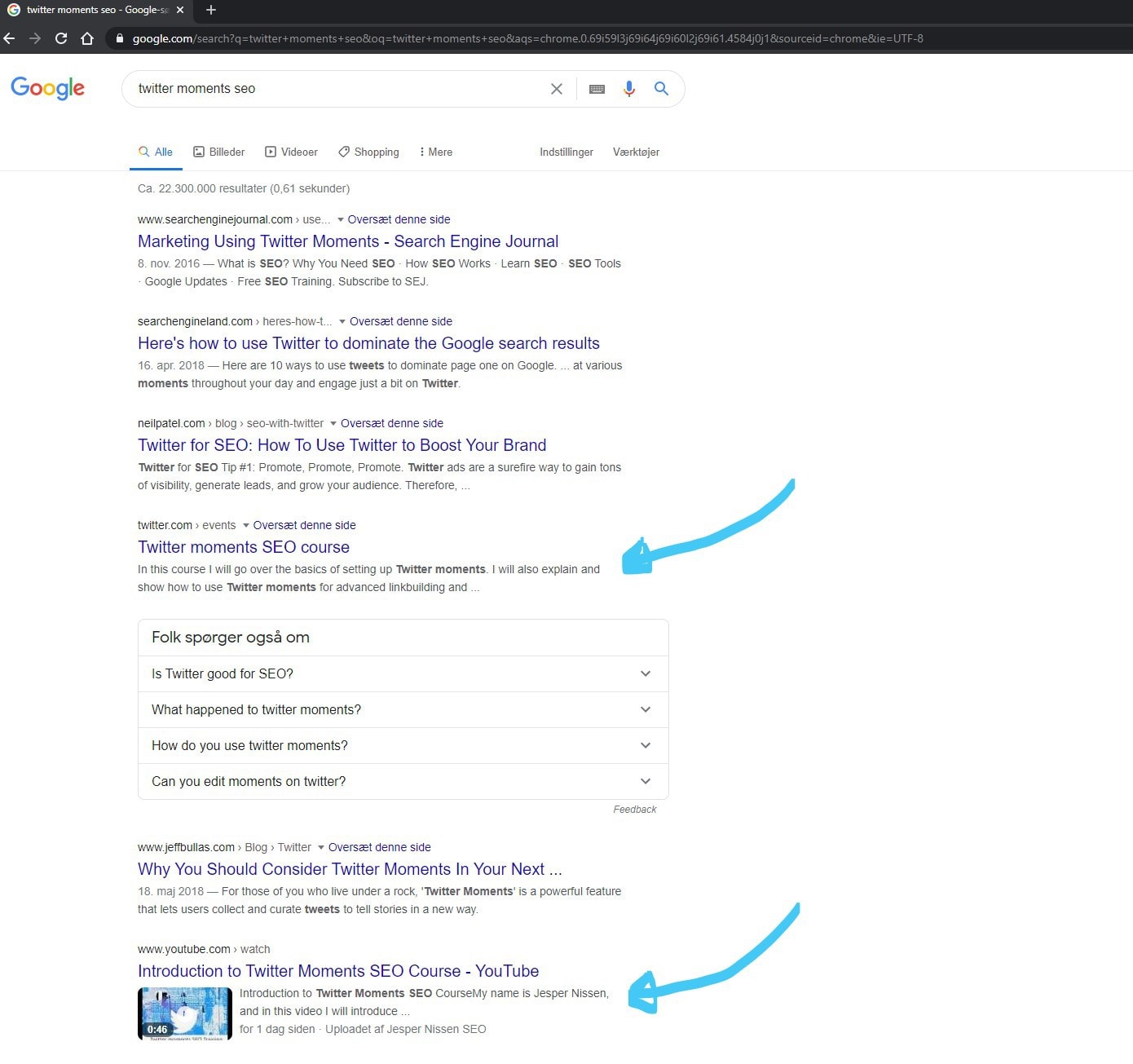 So what can we conclude of this? Well, if you do it the correct way using only Twitter moments, you will see positive movements in the serps for keywords. If you combine Youtube videos with Twitter moments you will see page 1 rankings after one day.
In the training I show exactly how I do, so be sure to check that out!