I love linkbuilding. I love to find new ways to build authority to my websites. I loved the way we could use Twitter with the moment feature, but unfortunately last year, Twitter removed that option. BUT, I just discovered a possible Twitter moments alternative called Wakelet collections. Check the website for Wakelet for more information about pricing etc.
What is a Wakelet collection
A Wakelet collection is a collection of tweets, links, text and media like images or videos. It allows you to add as many links as you want into a collection, that you give a title and a description. This collection can then be shared or embedded across websites or social media profiles.
The above description fits almost perfect to the description of the Twitter moments. But is it a good Twitter moments alternative? Lets find out! I have listed 9 questions we can ask ourself, and in the above Youtube video I go through them, but lets list them here, and let me show you what I found out!
If you want to learn more about linkbuilding, check out my salespage for my seo courses: https://jespernissen.com/link-building-training-seo-courses/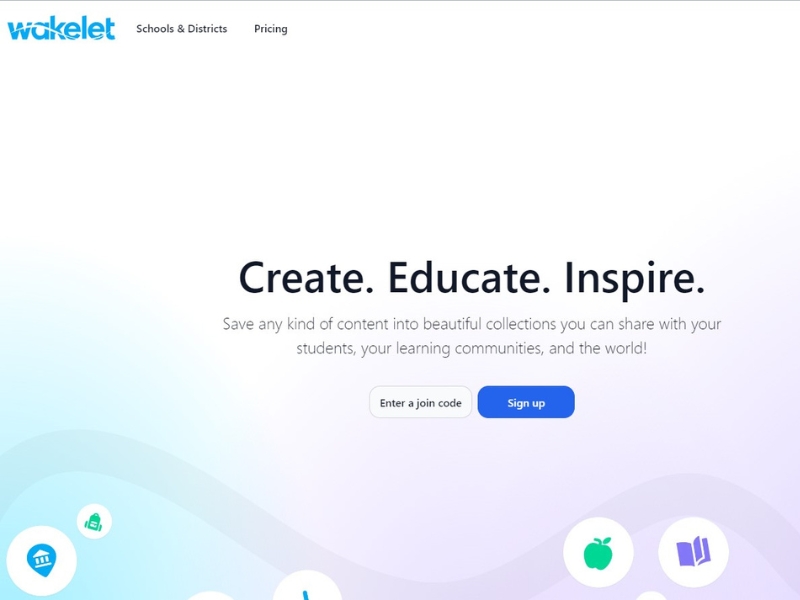 I optimize all videos with a lot of Youtube SEO methods
1 – Can a Wakelet collection index?
One of the most important questions – can it index? The short answer is yes! It might require you to send links to it, or send it to various indexing services, but yes, it can index. I dont promise you that all collections you make will index, thats just the nature of SEO and Google now.
2 – can a Wakelet collection rank?
The short answer to this is yes – it can rank. The platform does contain a lot of authority out of the box, which means that if you insert content into the Wakelet and builds a couple of links to it, to "activate" it, it can rank. What you will see in the Google serps, is the wakelet, and the title of the collection will be what its ranking for. This means, its perfectly suitable for local seo, and for the ranking of longtail keywords. Check out the example below, which is for a danish keyword (sorry for that) where its ranking on page one of Google…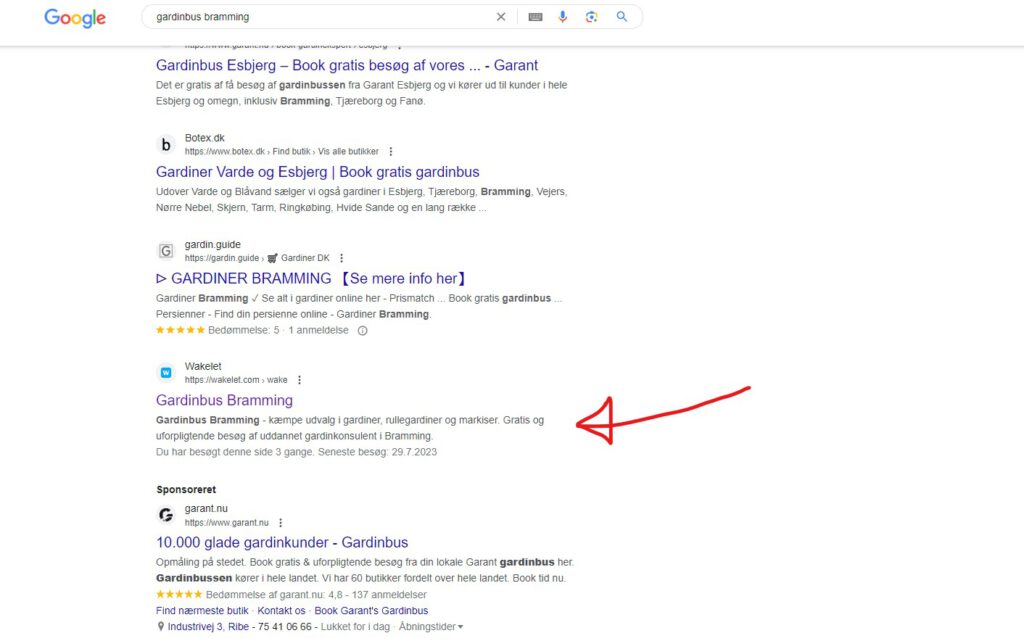 3 – is it crawled?
One of the best features of the Twitter moments was they they were crawled almost real time. Thats not the same for Wakelet collections, as it doesnt function as a traditional social media/news platform. So for this question we will have to say no. Its not crawled, unless you actively do something, like send links to it etc.
Yes. A Wakelet collection contain a lot of authority out of the box. It has a Domain Authority of 71, and a Page Authority of 40.
5 – Can we add links to a Wakelet collection
Yes. You can add website links, And you can add content with anchor text links, which is just amazing! The outgoing links from the Wakelet collections are nofollow, which is a thing to consider, but the fact that you can add an article, and add outgoing anchor text links is a very very good feature.
6 – Can we add content/text
Yes, You can add your own articles to the Wakelet collection. Go to Chatgpt, produce an article, and insert it. The editor has basic text editing features, and as mentioned above, you can add your outgoing links.
7 – Can we make anchor text links
Yes, you can add anchor text links. The Wakelet has a title, a description, and the content editor itself. Its in the content that you can add articles, that can have outgoing anchor text links. The advantage of this is, you can use the massive authority of the Wakelet collection and combine it with the anchor text, to tell Google what your website is about. See the example below of a Wakelet collection with an outgoing anchor text link.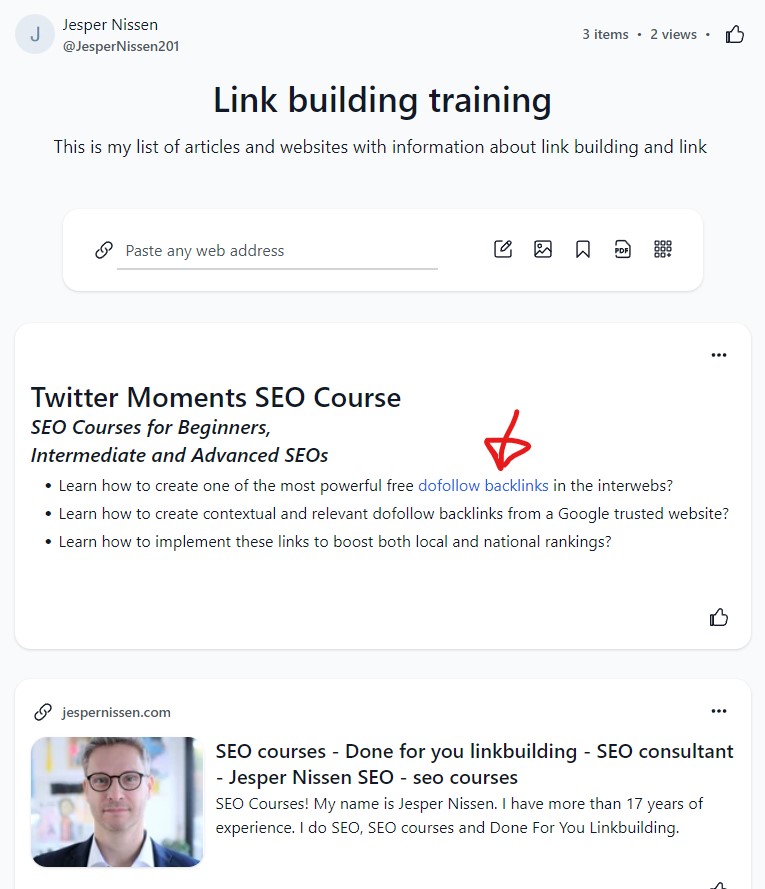 8 – can it be embedded
Advanced seo experts know about the power of embeds. And yes, Wakelet collections can be embedded. We use this extensively in our social media sharing and linkbuilding campaigns. The typical way we use embeds is in the cloud stacks that we build in YACSS. We make a collection with links and content, and we grab the embed code for the Wakelet, and add that to the cloud stack and send everything to the indexing services. More on that in an upcoming blogpost.
9 – Dofollow links?
Yes, Wakelet collections gives dofollow links… Even if they change this later to nofollow links, you still get something out of the link, as Google changed their algorithm, so you now get credit for nofollow links.
I hope you got something out of this introduction to Wakelets. Check back on my blog for the upcoming walkthrough on how to make a Wakelet collection. In the meantime, read and enjoy my blogpost on What is cloud stacking SEO.