This video is a follow up video on the video I posted two days ago. The last video was about Twitter moments and how you can use them for Local seo.
I optimize all videos with a lot of Youtube SEO methods
When ever I upload videos to Youtube, I allways do Youtube SEO to them. That involves a lot of things. Its super important to insert the target keyword in the title, content, tags etc. But its equally important to share the video on Facebook and other places to get interaction, since this is something Youtube loves.
Youtube videos also rank in Google!
About half an hour after I uploaded the video, I went to Google, just to check if it was indexed. It turns out, that it was ranking for both the title, but also other keywords like "twitter moments local seo". And it was ranking #1!!! I made a video to document it, but unfortunately my computer decided to delete that, but fortunately I made a screenshot. Check below, you can see Im ranking #1.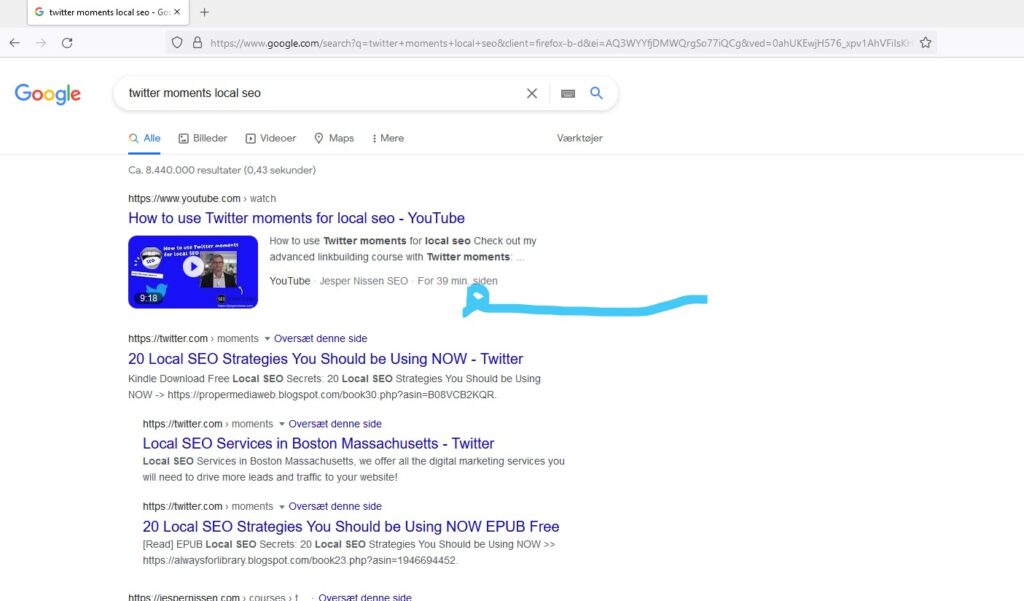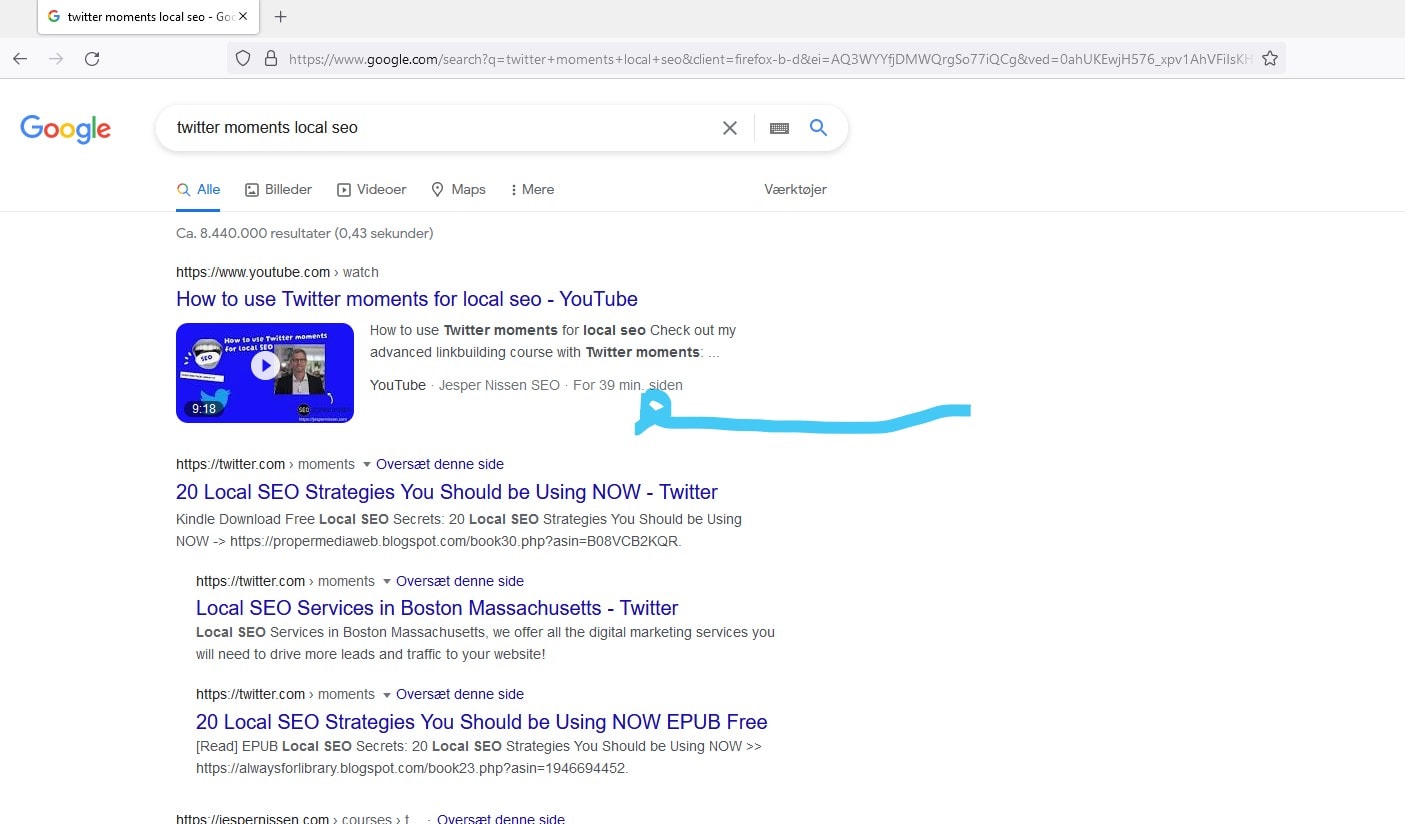 Youtube videos can help your local seo strategy
As you can see in the screenshot and my video, it was super fast for me to rank my video in the first place of Google. Granted, its a super long tail keyword with no competition, but that doesnt take away from the fact, that Youtube videos rank in Google.
You can use this to your advantage. If you have a company that offers local services, you can claim more than one spot in the first page of Google! You can have a service page on your website optimized for your service + city. You can then make a Youtube video optimized in the same way.
Done correctly, you can dominate in no time.
Check out my course in Twitter moments
Check out my course in advanced linkbuilding using Twitter moments. I also show some basic Youtube SEO techniques you can start to implement today:
https://jespernissen.com/courses/twitter-moments-seo-course/